Fitness Options for Folks with Multiple Sclerosis
Fatigue, as we all know, is one of the most annoying side effects of Multiple Sclerosis.  When faced with fatigue, staying fit can be a challenge, but it may be one of the best things you can do for your body. "Fatigue is a common symptom of MS, and some people use that as an excuse to explain why they can't be physically active. But the truth is that physical activity actually helps reduce fatigue if you don't overdo it," says Rosalind Kalb, PhD, vice president of the Professional Resource Center at the National Multiple Sclerosis Society.
Having Multiple Sclerosis may change your lifestyle, but it doesn't have to change your fitness level.
Here are a few different activities that may interest you, and that you can still participate in with MS.
Horseback Riding

During the recent election coverage, you may remember hearing how Ann Romney (Mitt Romney's wife) said she rides her house to relieve symptoms of her Multiple Sclerosis. At that time, some reporters stated that equine therapy is not a scientific proven way to treat symptoms of MS. However, many horse riders with MS disagree, including Donna Ponessa — a member of the 2012 United States Paralympic Equestrian Dressage Team! Ponessa has not been able to walk since her early 20's due to a severe diagnosis of MS. An avid equestrian herself since childhood, she was not about to let MS take away one of her most cherished hobbies — one that, for her, has a very therapeutic benefit.
Ponessa says the movements that the horse makes when she rides helps quite a good deal with the pain and tension she experiences. "The motion does relieve a lot of the tension a lot of the pain. I have such a quality of life because the horses are in it. It's why I fight as hard as I do, it's why I work as hard as I do," she explains.
Sit Skiing
During the winter, outdoor activities are hard to come by, but we've discovered a really option for skiing that uses a seated ski from www.SitSki.com. SitSki provides good information on modified snow activities for people who have mobility issues.
According to the SitSki website, "the bi-ski was developed for individuals who ski in a sitting position. This may include those with multiple sclerosis, muscular dystrophy, cerebral palsy, spina bifida, brain injury or individuals with spinal cord injuries. A bi-skier sits in a molded fiberglass shell above two specially designed skis. The two skis give a wider base and better balance than a mono-ski. The bi-ski can be skied independently with the use of two outriggers for balance and turning." Sounds great, right?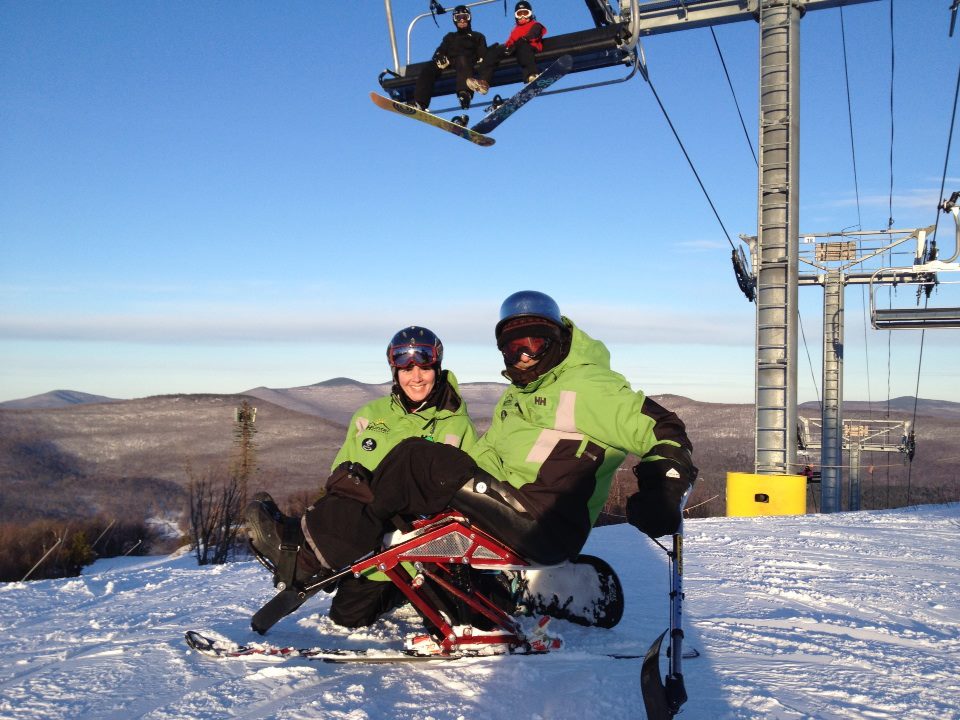 Regardless of the stage of MS that you or someone you know is in, keep following your dreams and hobbies, fight through for what you love the most, and try something new every day!  For more information on discovering fitness options when you have MS, please see the following article on the Everyday Health website:  Discovering a New Sport When You Have MS
* It should be noted that before beginning any health program, it is imperative to check with a doctor or health care provider. Wheel:Life articles are for informational use only and should not be construed as medical advice.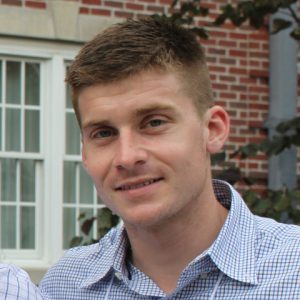 About the Author: Justin Racine, from Boston, serves as a Category Manager for Invacare Supply Group. He graduated from Western New England University with a B.S.B.A in Marketing Communication/Advertising. When he's not busy with Marketing, Justin enjoys competing in 10K races, Boston sports, and spending time with friends and family.