It's Disability Awareness Month! Here's What's Happening Near You This October
In late summer of 1945, as World War II was coming to an end, President Harry S. Truman officially designated the first week in October as National Employ the Physically Handicapped Week. As awareness increased over the years, the annual week-long campaign turned into a month-long crusade to bring light to the struggles those with any type of disability face when looking for employment. This October, the tradition continues with events and activities across the nation. Take a look below to see how you can advocate and celebrate in your area.
Arizona
California
Florida
Georgia
Illinois
Iowa
Kentucky
New Mexico
North Carolina
Oklahoma
North Dakota
Vermont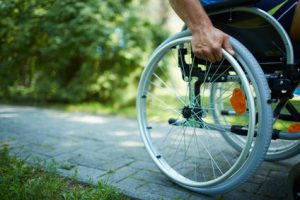 Virginia
Washington
Plan Your Own Event!
Don't see an event near you on our list? Make sure to check with local organizations to see what's planned in your region. If you still don't find anything, why not plan an event yourself? Check out the University of Washington's guide on How to Plan Disability Awareness Events for some tips on putting together a successful happening. Now, gather up some friends and advocates and get out there and show your community what you're capable of!
About the Author
Betsy Bailey has a diverse background including experience in marketing research at American Express, business operations and client relations with 601am, travel and culinary writing with VegDining, and playing volleyball professionally overseas.
Betsy is excited to get back into writing, something she's adored since childhood, and thoroughly enjoys the process of getting to know her interviewees. On top of her work with Wheel:Life, she also teaches students learning English as a second language, speaks French fluently, and travels any chance she gets!