Air Travel as a Wheelchair User: What Should You Expect?  
After my injury twelve years ago, there were many things I had always done throughout my life that I wanted to continue doing despite becoming a wheelchair user. One thing that had always been important to me was traveling. However, as a new wheelchair user, many fears came along with the thought of traveling; the biggest one was flying.
I still recall my first flying experience back in 2013, seven years post-injury. I received a grant from the Torrey Pines Kiwanis Club to go skiing in Colorado with ASA Durango. That flight was a perfect learning experience that every wheelchair user could benefit from. I had to figure out how to request wheelchair assistance, how to properly instruct an airport assistant on transferring me and navigating my chair, what to do in the case of a layover, and how the size of an airplane affected the logistics of my trip. I had so many questions before that first flight and also learned what to take into consideration before any future flights. So, let me share my insights with you!
Booking a Flight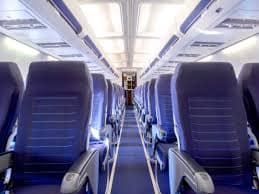 How do I book a flight as a wheelchair user?
When you are purchasing your ticket, it's key to let the airline know that you are flying as a wheelchair user. You should also include specific details such as:
what kind of special assistance you require related to your disability (e.g., oxygen tank)
whether your chair is manual or electric, and
if it's manual, its dimensions and if it folds or not, so they can determine if it fits in stowaway. If it does not, it will go in cargo.
if it's a power chair, the weight of the chair and the type of batteries it uses
It is important to note that each airline has its own policy concerning services for passengers with disabilities. International carriers operating outside of the United States are not subject to the Air Carrier Access Act. Before booking a flight, study the airline's policies to make sure your accessibility needs will be met.
Preparing to Fly and At the Airport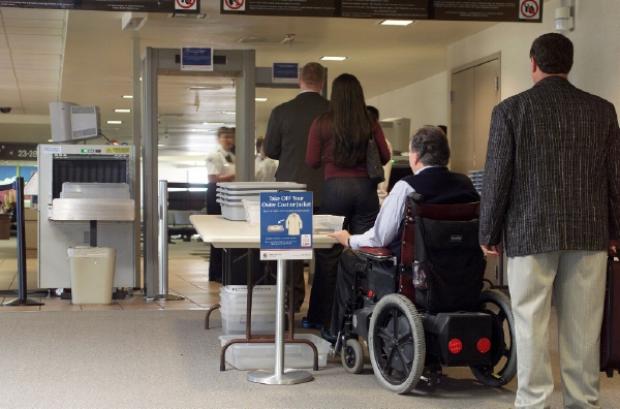 How should I pack?
Packing will differ for each individual depending on the duration of the trip and medical supply needs.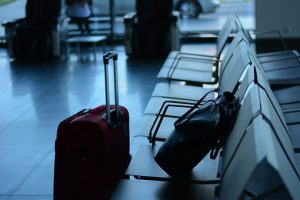 Traveling light is always ideal, so try to limit yourself to a carry-on sized suitcase and a purse or backpack if possible. Airline baggage policies vary widely and are often based on the type of ticket you buy (e.g., economy, first class, etc.). Make sure you understand those policies when packing. Some things to keep in mind include:
Some airlines don't charge for extra luggage weight for medical supplies when packed separately. Check with your airline for their policy.
Pack easy-to-access medication, medical supplies, and catheters in your carry-on in case of emergency, layover, delayed flights, or lost luggage.
Pack any tools needed for your wheelchair in your carry-on.
What should I do when I arrive at the airport?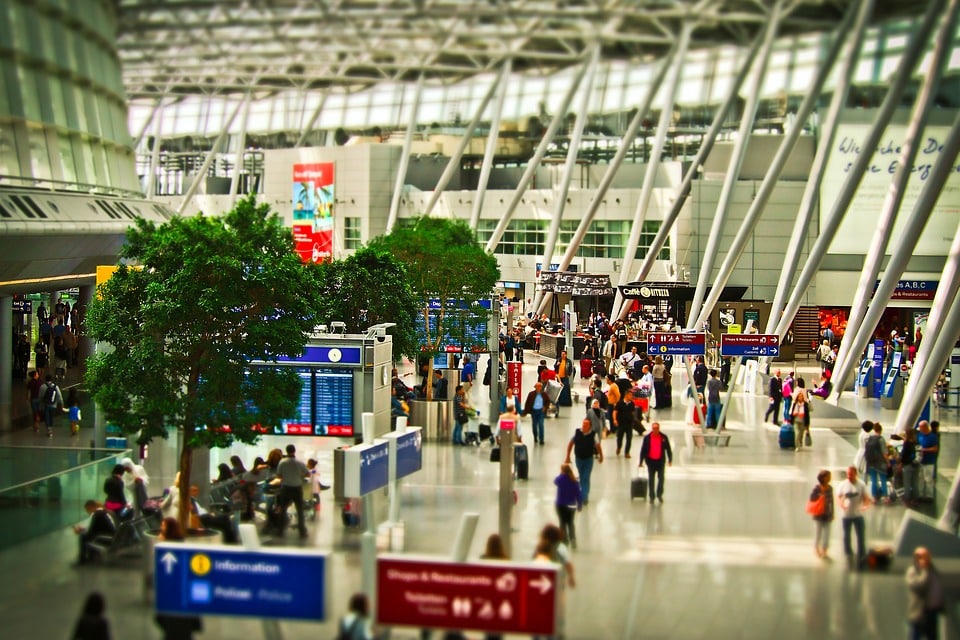 First of all, be sure to arrive early to allow yourself extra time for check-in. Wheelchair users experience a lengthy check-in process. Find Wheelchair Assistance first as they should help with the following:
carrying your luggage
navigating you through the airport to help you find your boarding gate
transferring you to an aisle seat if needed
transporting your wheelchair to the appropriate loading gate
What is the TSA experience like?

Wheelchair users do not have to go through the typical TSA security line and anyone in their travel party can follow them to the accessible line, which is usually quicker. Additionally, you will not go through the metal detector but will be patted down instead. You do not have to leave your chair for this. Pat-down areas can include head and hair, neck, arms, underarms, back, chest, breast area, legs, buttocks, groin, and feet. Your shoes will be removed, scanned, and wiped down with a special cloth to check for chemical reactions. Your wheelchair will be searched as well including its wheels, backrest, frame, and cushion. Like your shoes, it will be wiped down to check for traces of potentially dangerous chemicals.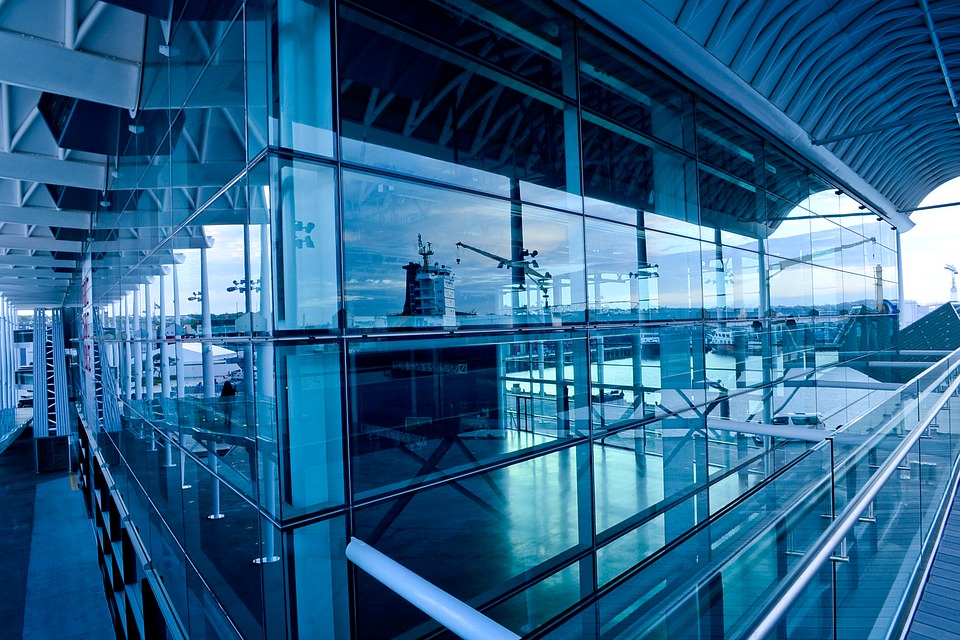 The following is a list of tips from TSA regarding the pat-down procedure:
The pat-down should be conducted by an officer of the same gender. Sometimes, passengers must wait for an officer of the same gender to become available.
The passenger can request a private screening at any time and one should be offered when the officer must pat down sensitive areas.
During a private screening, another officer of the same gender will also be present, and the passenger may be accompanied by a companion of his or her choosing.
A passenger should inform an officer before the pat-down begins of any difficulty raising his or her arms, remaining in the position required for a pat-down, or any areas of the body that are painful when touched.
A passenger should not be asked to remove or lift any article of clothing to reveal a sensitive body area.
In addition to the pat-down, TSA may use technology to test for traces of explosive materials. If explosive materials are detected, the passenger will have to undergo additional screening.
If you are traveling with a child who has a disability, TSA allows parents to carry children under 12 through the metal detector. Doing so can allow the child to forego what could be a stressful or confusing pat-down procedure.
Boarding and In-Flight
How do I board?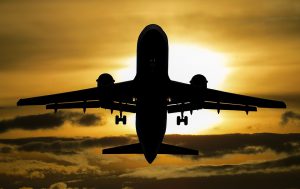 You are allowed to stay in your personal wheelchair until just before boarding. If you can ambulate to your seat independently you will be first to board. If you require assistance or an aisle chair, instruct airline staff on how to help you, and be sure to give clear transfer instructions. An aisle chair is a narrow transport chair that fits down the center corridor of the airplane and is used to roll wheelchair passengers onto the plane. Check out this video of me boarding a plane in an aisle chair.
When storing a wheelchair in the cargo compartment, it is recommended that all detachable parts of the wheelchair be removed and stored in the aircraft cabin. Such components may include seat cushions, side guards, footrests, cup holders, bags, lighting kits, and other attachments. These items may be stored at your seat, in an overhead bin, or in the wheelchair closet.
Can I use my own seating cushion?
Yes, absolutely! Especially if you have or are prone to pressure sores.
What is the best seating selection for me?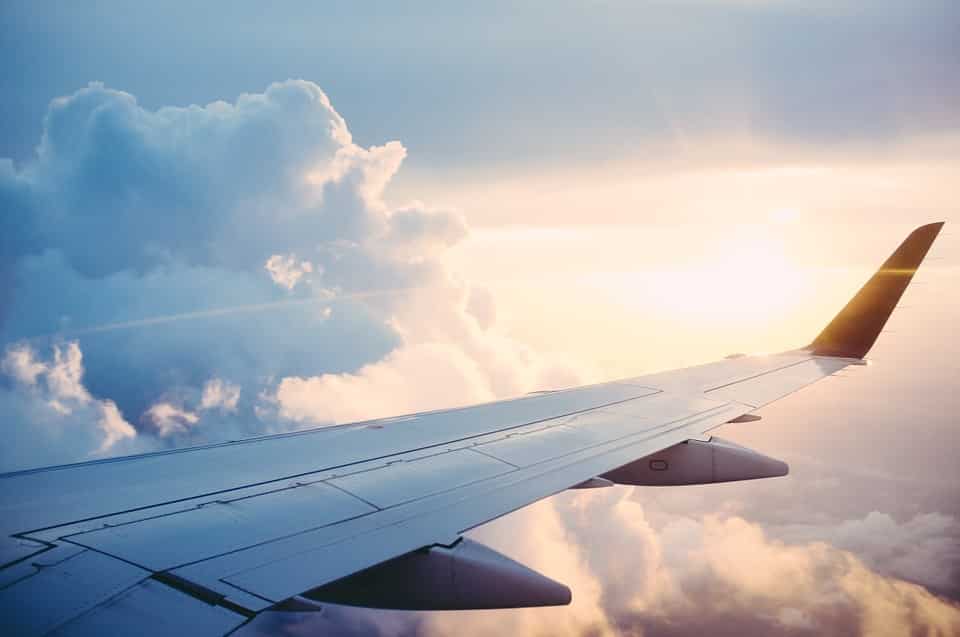 If you are unable to walk or stand, request an aisle seat that allows the armrest to go up. Otherwise, airline staff will have to lift you over the armrest to get into your seat.
What if I feel sick in-flight?
Most airlines request that wheelchair users travel with a companion. Let your companion and airline staff know if you are not feeling well. Be sure to:
describe your symptoms
tell them how severe you think your symptoms are
let them know what they can do to help relieve your symptoms
How do I use the bathroom on the plane if I do not walk? Are bathrooms accessible?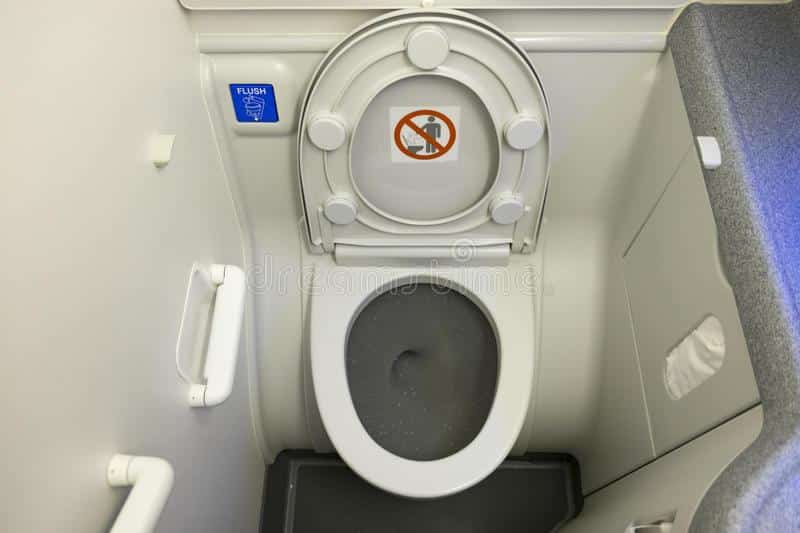 Best practice is to take care of all bathroom needs before boarding the plane, or for short flights, hold it until disembarking.
Alternatively, if leg bag catheters are an option, prepare yourself in advance for that.
If you are on a long flight and used an aisle chair to board the plane, airline staff can transfer you to an onboard aisle chair to help you get to the restroom. However, the staff is not allowed to transfer you from the aisle chair onto the toilet.
Wheelchair Damage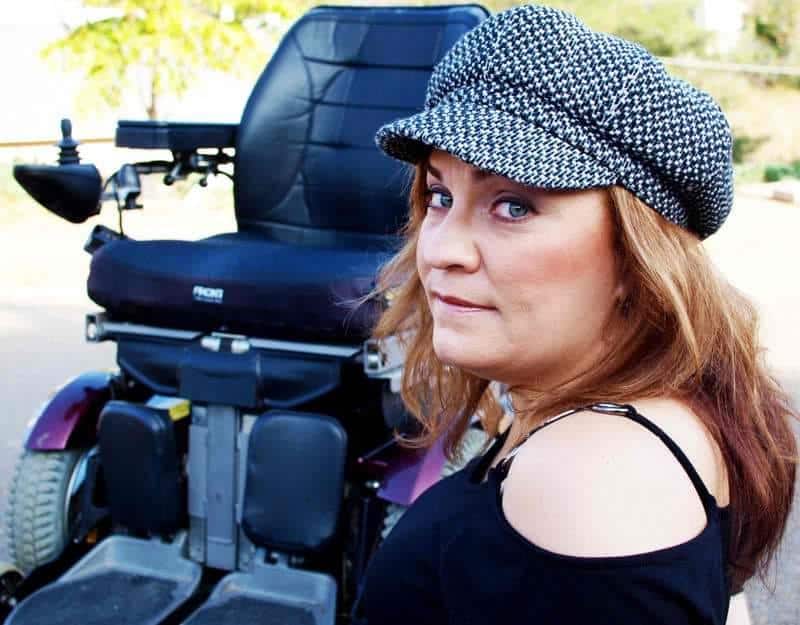 The scariest thing about flying for me, particularly when I flew for the first time, is the thought of my wheelchair possibly getting damaged or destroyed.
This is especially a concern when traveling to another country. Here are a few tips for preventing any mishaps:
Stow your manual wheelchair in the aircraft cabin if possible, rather than in cargo.
If your wheelchair has to be stowed in the cargo area, remove all attachments and loose items.
Attach instructions on how to operate and navigate your power wheelchair.
Bring the necessary tools to disassemble and assemble your wheelchair if needed.
Keep contact information handy for a vendor at your destination who specializes in your specific wheelchair in case any serious damage is done and repairs are required.
Will the airline pay for wheelchair damages?
Immediately report any damages to airline staff and wheelchair assistance. You should submit a claim for repair with your airline before leaving the airport. Each airline has different policies and procedures in regards to approving damage claims submitted by passengers. From my experience, claims are typically approved and paid out.
Fight the Fear of Flight and Enjoy the Journey!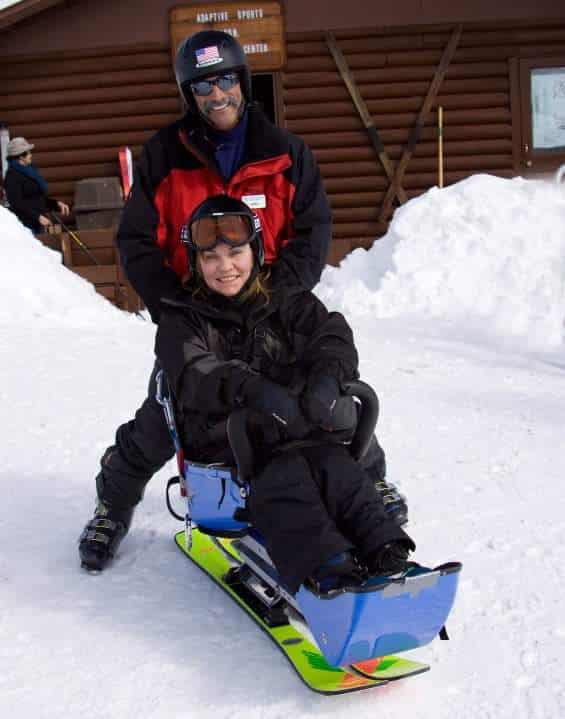 There are many fears in life, but fear is exactly what stops you from achieving your goals and living life to its highest potential.
Flying as a wheelchair user will never be perfect, but it will definitely give you one more adventure story to tell. So, stop the fear, and enjoy the journey! Safe travels!
Have a question for Our Comfort Ambassador? Let us know! Contact us here.
Or, find a peer support group near you using our helpful reference guide!
The Wheel:Life-Comfort Medical Relationship
Wheel:Life is now part of the Comfort Medical family! With more than 26,000 followers on social media, we served more than 100,000 website visitors with lifestyle resources in 2015.  To help us expand our community impact, we have become part of the Comfort Medical organization.
Thanks to our relationship, we are able serve even more people who use wheelchairs with lifestyle resources, helpful products, and services.
Comfort Medical provides an extensive selection of name brand catheter and ostomy supplies to thousands of customers nationwide.
Their attention to detail, unmatched customer service, and dedication to helping customers live a happier, healthier life are just a few of the many reasons Comfort is one of the fastest growing catheter and ostomy supply companies in the nation.
Note: The Comfort Conversations articles are for informational use only and are not intended to be construed as medical advice. Ask your doctor about issues related to your health and medical needs.
About the Author:
Comfort Medical Ambassador Margarita Elizondo is a motivational speaker, entrepreneur, producer/host of Wheel Talk Wheel Issues, model, author and an ambassador for the Los Angeles Abilities Expo. She was paralyzed in 2006 after an intruder broke into her home. Now, a single mother of three and grandmother, she pursues a degree in Communication at Grossmont Community College, and works for Axia Management where she designed a wireless phone service for seniors and individuals with disabilities. As Ms. Wheelchair California 2013, she is a strong advocate in the disability community and volunteers for numerous nonprofits. You can reach her on Facebook or through www.margaritaelizondo.com.